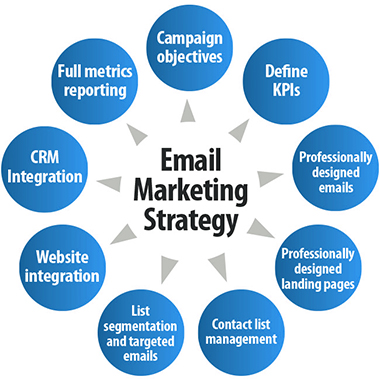 Email Marketing Service
Email marketing is indeed one of the most practiced and traditional way of marketing online. Gone are the days when you could buy an email sending software and send bulk of emails without any problem.
Today, email marketing in India has become a very professional niche. Not every software or web development company know the new requirements of mass email sending. Most of the emails sent by other companies end up in junk email folder or never reach the intended recipient.
There are also other challenges in sending emails. You might be maintaining a list of clients to whom you want to send regular emails. If you do this yourself, you may end up spending too much time and if you choose an immature company, your emails may never reach there.
Online Media India gives you a unique hassele free email marketing solution in India which is trusted and tested by top national and multinationals in India
Our proprietary technology makes use of the following best practices:
Valid Lists
Client List / Our List
Legitimate Email Sending
Our services include: Website Hosting, Website Design, Logo Design, Flash Animations, Web Development, SEO/SEM ,Software Development,Database Design, Mobile Application