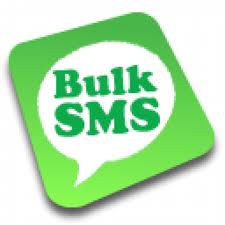 Bulk-sms-service-provider-in-mumbai
Every business wants the security of consistent and increased business. To ensure your customers consider you first, you need regular contact with them. ObjectZoom's Bulk SMS system allows real time direct marketing to your customer but at a much lower cost than traditional marketing..
Marketing spend using traditional media such as print, radio or flyers can erode your budget quickly. ObjectZoom's bulk SMS capability allows you to send personal direct marketing messages to your customers or potential customers. This much cheaper alternative allows you to instantly send a message from your desktop to clients without the hassle of working through intermediaries or chasing publication deadlines.
You can also use it to stay in touch with clients to build stronger relationships through sending invitations for special events or product specials, birthday wishes, thank you or other useful messages.
&nbsp
This method of marketing puts you in control. You control spend, timelines and messages. It ensures you talk to your target market exactly when you need to and at a cost that your business can afford.
Some of the features of ObjectZoom's Bulk sms system.
No limit to messages sent.
Credits do NOT expire.
Messages can be scheduled to be sent automatically at a future date.
You can save a draft message and use as needed.
Electronic diary with reminder sms's.
Create groups and send specific sms's to specific market segments
Create templates
Automatic birthday messages
Personalised sms's
Full history with reporting on all messages.
We offer a consulting service to assist you with the wording of your sms's. All sms's are a 160 characters long and although you can send extended sms's we will assist you with your marketing campaigns.
Our services include: Website Hosting, Website Design, Logo Design, Flash Animations, Web Development, SEO/SEM ,Software Development,Database Design, Mobile Application.