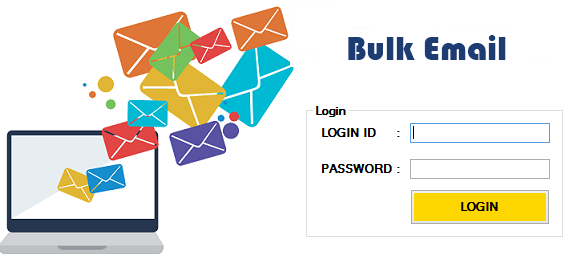 Bulk Email Sender
Start your own Email Marketing with lowest expense.Very easy to use Email Sender which supports Multiple SMTP servers, like Yahoo.com, live.com internal or external smtp server.
As it is Not a limited version, so you can use it for ever. Complete support on how to use it available. Powerful email marketing tool. Best perfomance with External SMTP Service.
Requirements:
Any Windows Operating System.
Multiple free email accounts like, Yahoo, Gmail, Hotmail etc or for best performance use SMTP Service.
Features:
No limitation, send thousands of Email daily.
Use forever, One time Cost only.
Use both Built-In SMTP and External SMTP at a time..
No Registration Required.
More bulk Emailing with External/Paid SMTP.
We offer a consulting service to assist you with the wording of your sms's. All sms's are a 160 characters long and although you can send extended sms's we will assist you with your marketing campaigns.
Our services include: Website Hosting, Website Design, Logo Design, Flash Animations, Web Development, SEO/SEM ,Software Development,Database Design, Mobile Application.